Email Digest
Guinn Partners offers ongoing digital marketing support for Knoema, a B2B data discovery and analysis platform for macroeconomic data. As part of this engagement, we assist with email marketing and email automation, and we focus on analytics that tie to software product success throughout the pipeline from website visit to interest to free product usage to paid product usage, upsell, and renewal.
The scenario
Traditionally, Knoema had sent emails to its large email list of free users of its products showcasing insights on interesting data points with a visualization to help prove the point. These went out typically twice a week. On top of this, any product announcements or updates were sent as well, from a variety of team members or a generic Knoema email, typically all at the same time of day.
Email open rates were decreasing, unsubscribes were high, and engagement on those emails was okay but not great. Our team saw an opportunity to engage and evangelize these subscribers, while providing a better user experience.
The solution
The Guinn Partners team created and implemented a digest format, where we sent a weekly email that combined traditional data insights, new longform blogs, relevant info from around the web, and product announcements.
– We sent emails directly from the CEO, who writes a brief personal intro to each.
– We implemented a/b testing for subject lines, working hard to keep them both intelligent and exciting.
– We varied the email times so there were options for international audiences, and implemented Mailchimp's Timewarp function for important updates.
– We scheduled automation emails to happen on select days, separated by significant timing from the regular email blast to prevent overload.
– We implemented "Fwd to a friend" for to amplify reach of each email.
Sample Content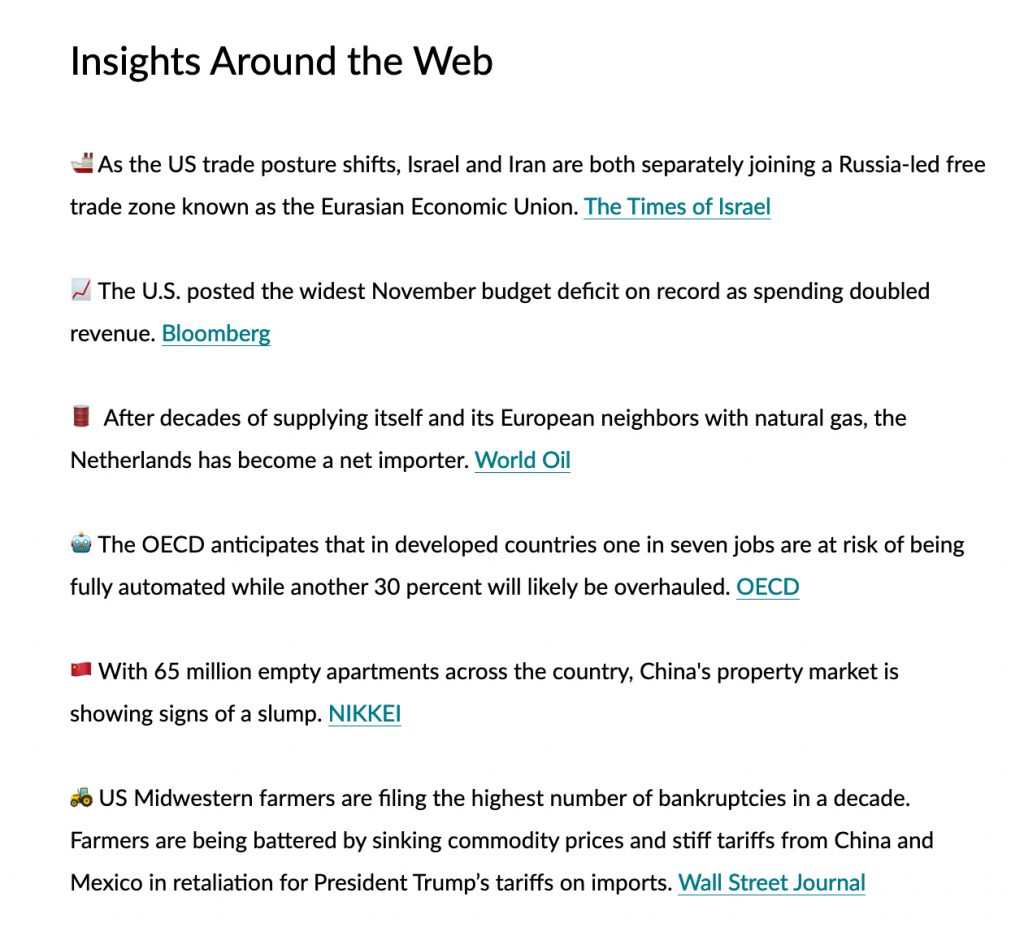 Results
This strategy lead to a 73% open rate improvement, 92% click through improvement, and several of the highest performing emails of all time for Knoema. Unsubscribes to list in total were reduced by 43%.