Our 2019 Commercial Drone Industry Report has arrived! We were humbled by the 20,000+ downloads of last year's first Guinn Partners drone industry report, and this year we decided to drive as much value as possible for our readers by doing a major deep dive into the value being created by flying robots for commercial customers around the world.
We wanted to expand our focus this time beyond the products the top companies are developing and really deep dive into the market side to see what customers are finding value in drones in what verticals, how they are scaling their drone operations, and how they see this tech fitting into their business operations in the next few years.
This ebook is filled with in-depth interviews from not only the top companies in the drone space today like Drone Deploy, PrecisionHawk, Slantrange, Skyward, and Percepto but also from large organizations like Shell, Valero, AES, Syngenta, Veritas, Brasfield and Gorrie, and more that have spent the last several years evaluating how drone technology can provide ROI for their organizations.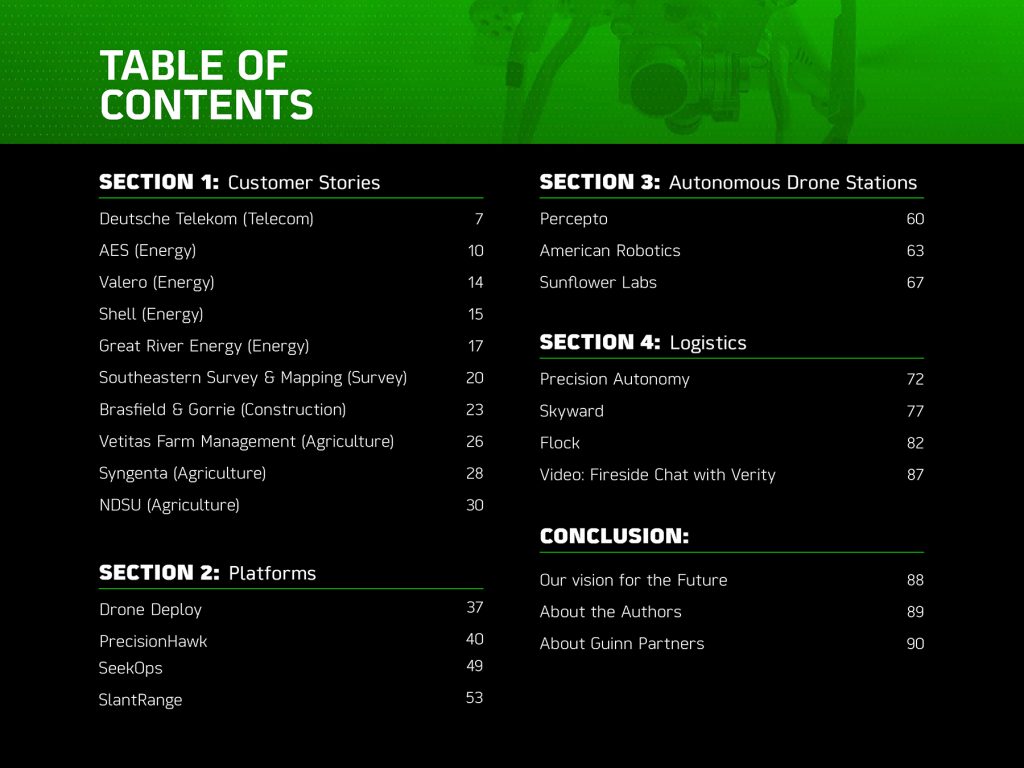 With progress in the regulatory space with respect to BVLOS operations (including the FAA's recent BAA) and corporations establishing scalable processes to implement drones into their workflows, we can confidently say that the next several years look very positive for the commercial drone industry!
We hope you will find value and enjoyment reading through our report!
Download here.